Who would think that one could become a fury for the characters in Evangelion?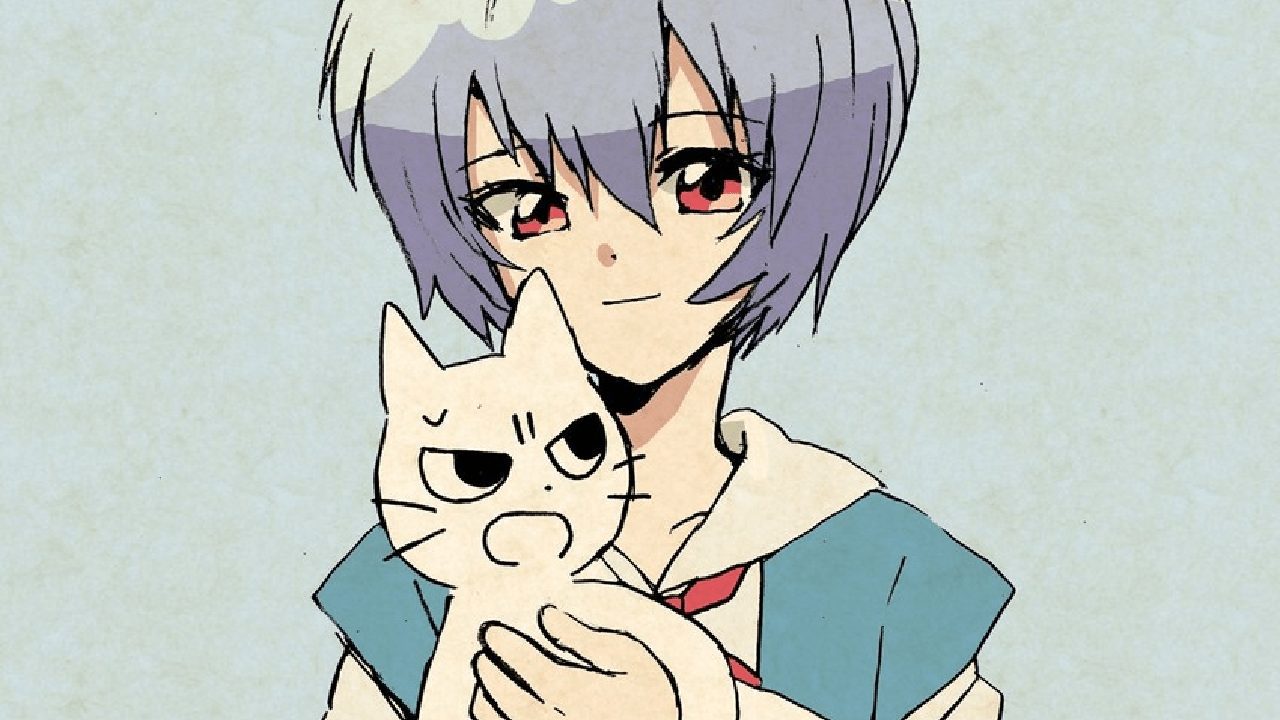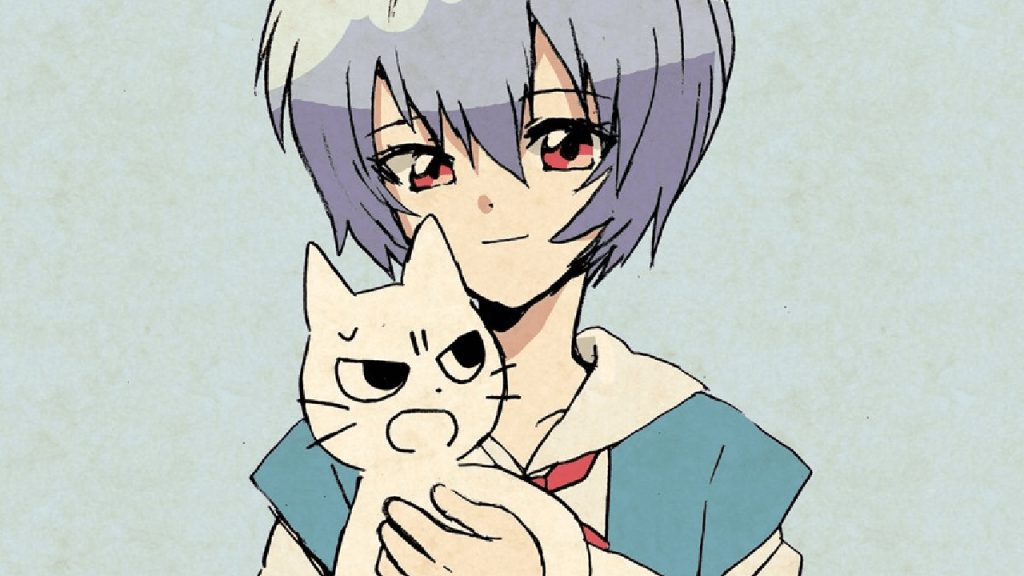 Rei Ayanami is, of all the Evangelion characters, one of the most interesting due to her psychological background. Born as a kind of clone of Yui Ikari, at the same time as a vessel for Lilith's soul, this waifu grew up with a distinct sensibility: divine, to say the least. That's why we loved this cosplay, as it has reinvented the beautiful Evangelion pilot with a cosplay that will make anyone furious.
Meow!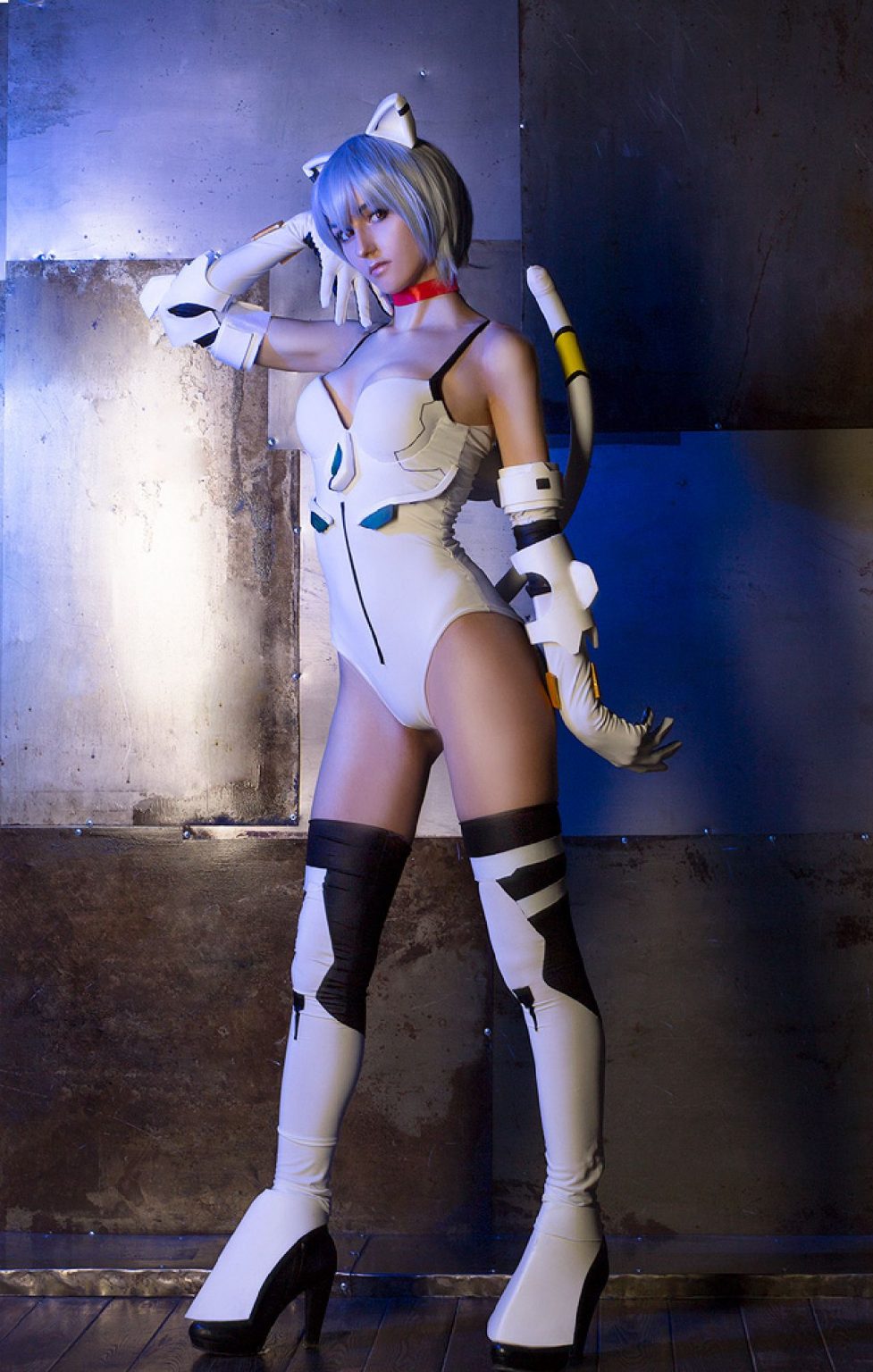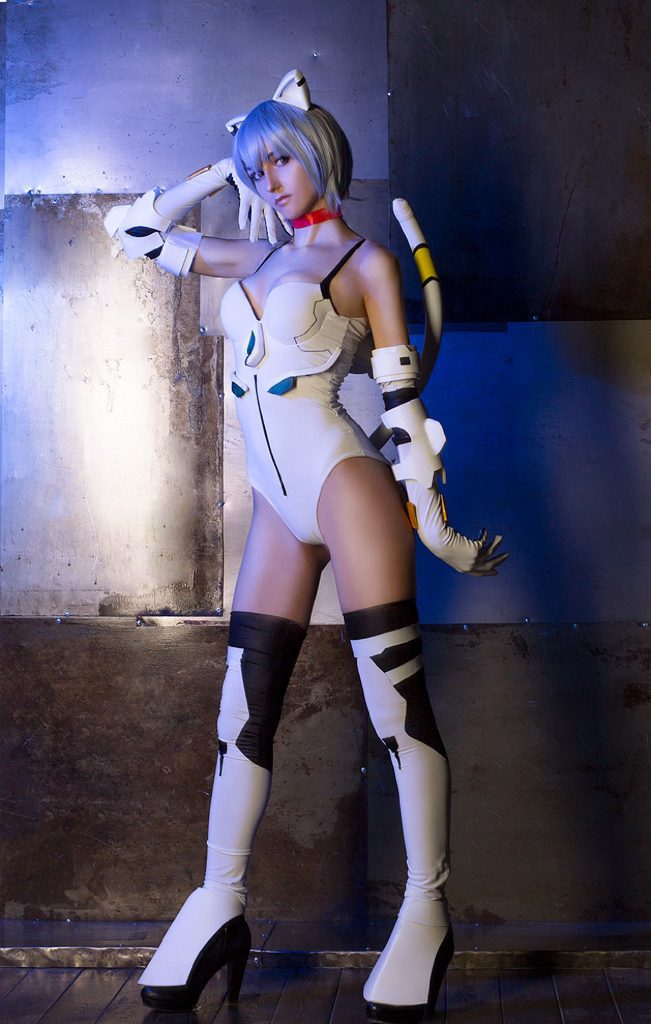 When we see the cosplay of the Russian Axilirator, we realize that the artist has adapted Rei Ayanami's plugsuit in such a way that it sports a fierce feline profile. His characterization is remarkable because in addition to reformulating the design of this characteristic combat clothing, Axilirator has a huge physical resemblance to the silent character of Hideaki Anno.
In this way, we notice that the artist is wearing a headband with a pair of cat ears that simulate the nervous clips that the pilots use, a red ribbon as a choker, white gloves, a bodysuit that refers us to the character's plugsuit, and a pair of stockings that arrive above the knees and downwards are mixed with individual heels.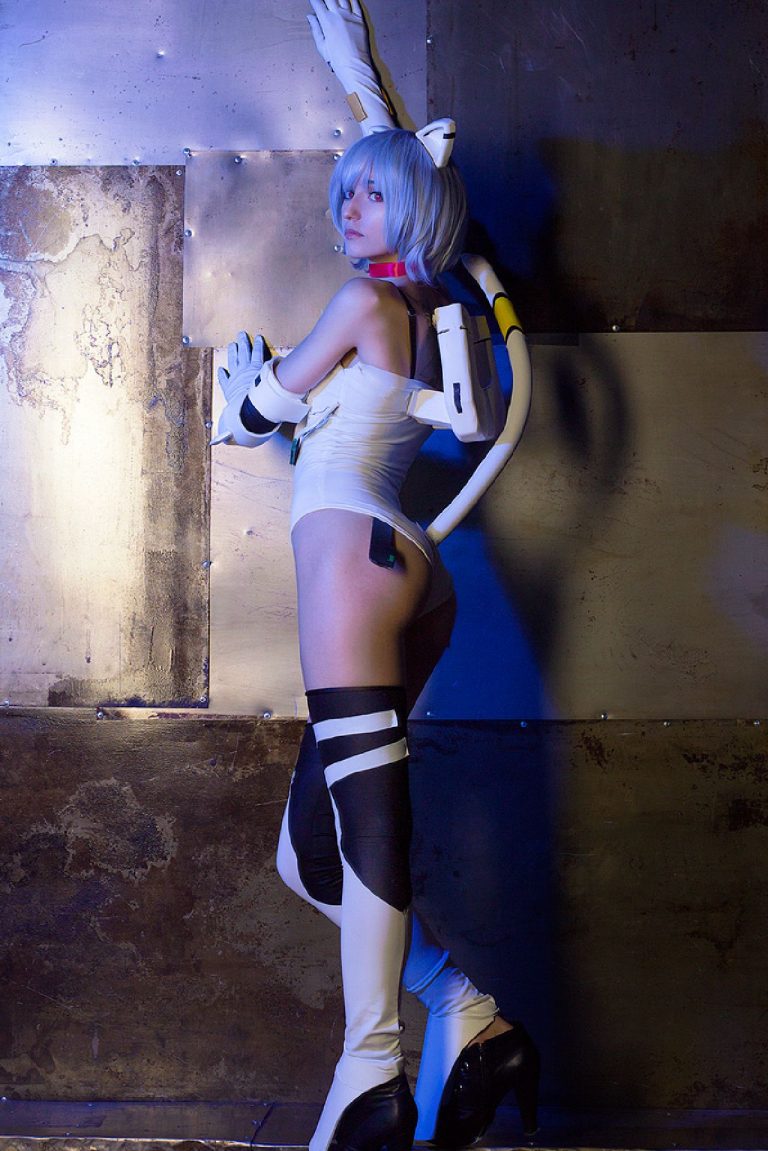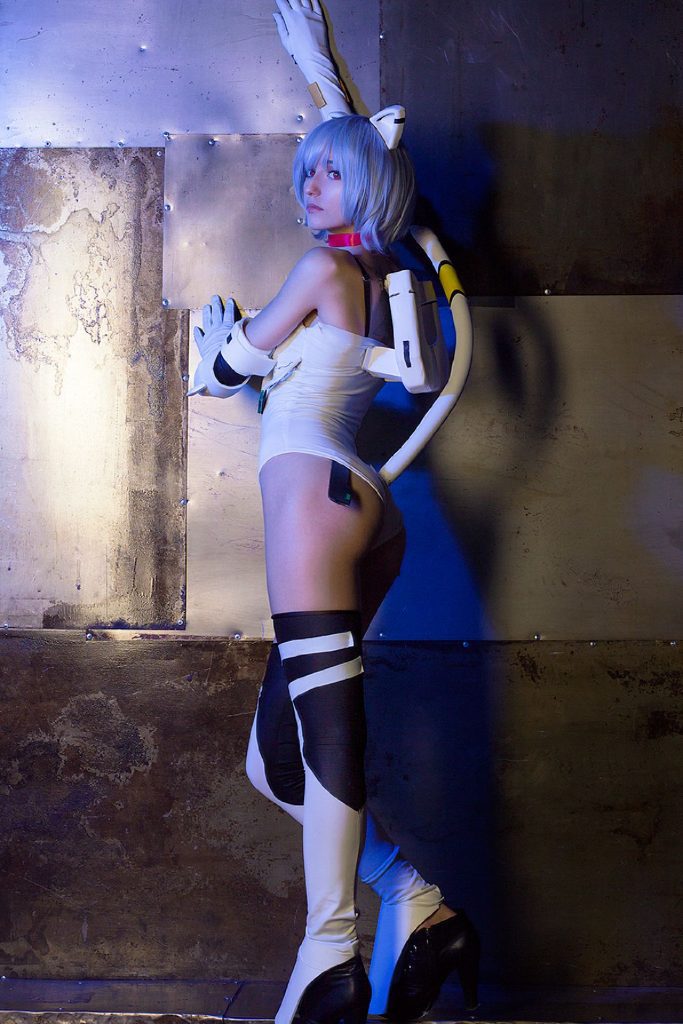 In the following image from the Axilirator set we can see the young pilot again, but with a certainly different pose: holding on to the wall, with her gaze fixed on a point that the viewer cannot see, and because of the gaze that the character has, we cannot imagine that they are pretty things.
In conclusion: that is how cosplay adaptations of Evangelion drawings should be done, respecting the spirit of Yoshiyuki Sadamoto's design, and reformulating it in a completely original way!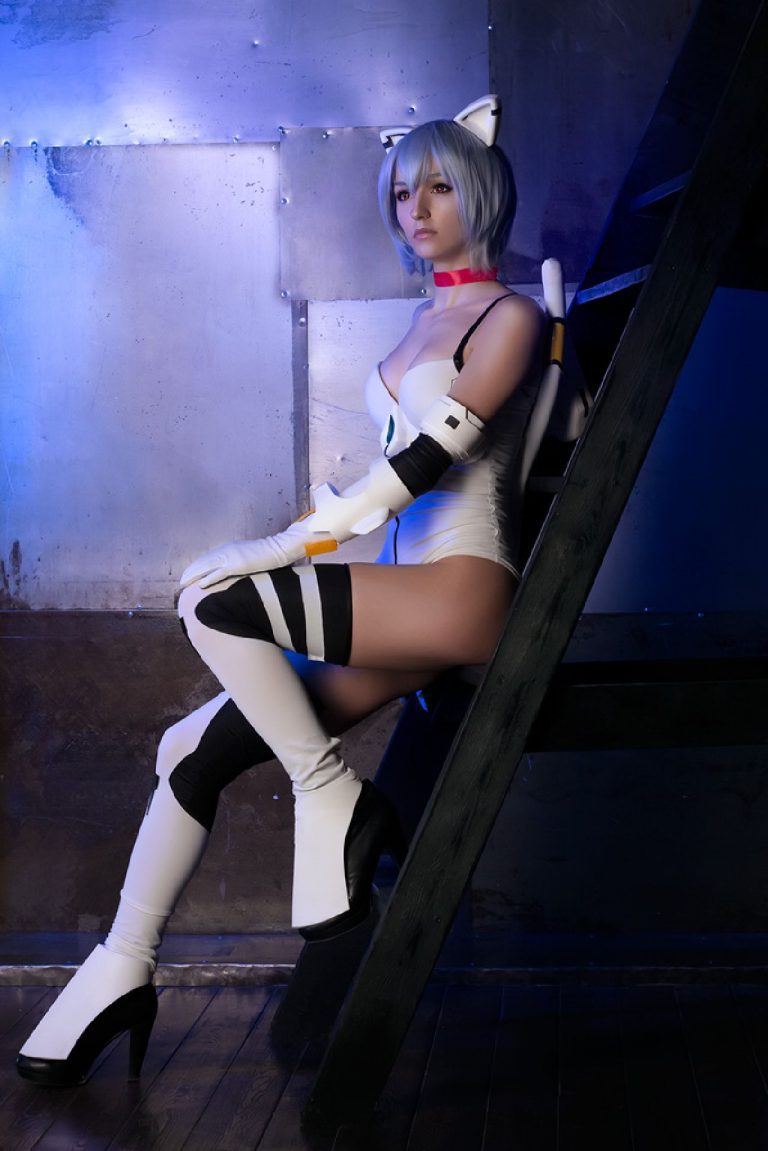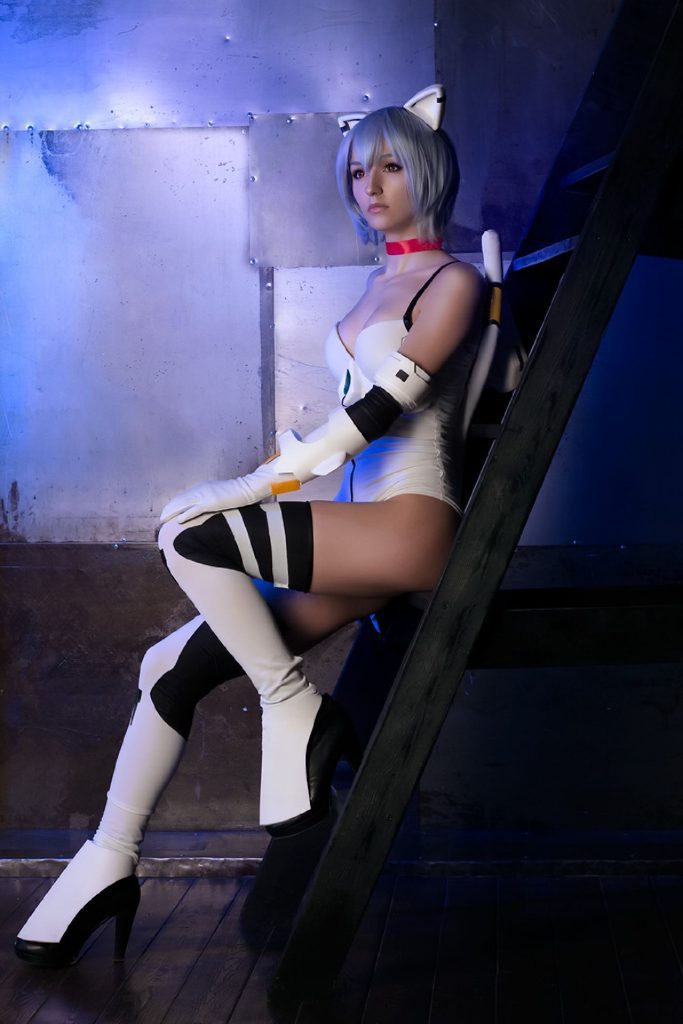 Rei Ayanami is tragedy personified: perhaps that is why the authors of this play bestowed upon her a deeply melancholic pair of red eyes. Even so, this pilot has become the character of many followers of the work: perhaps it is because we see in her even a little hope.